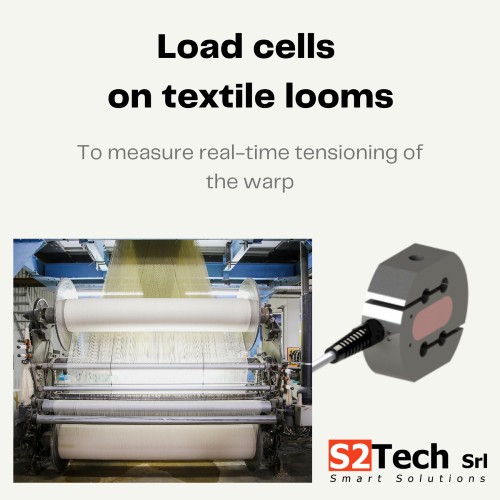 05 Jun

"S" load cells for textile looms

To guarantee correct functioning of textile looms, it is necessary that threads that flow in it are correctly tensioned. To make this kind of control it is possible to use "S" load cells. These can be installed on the back of the machine to measure real-time tensioning directly on the warp. Alternatively, the load cell can be applied on the front of the machine to measure tensioning of the crafted material.

For this kind of activities, S2Tech offers load cells of 5xxQD series. They can work in tension or compression and are available in different versions:
514QD: in steel case, with a measuring range up to 3 Kg
535QD: in steel case, for measuring up to 50 Kg
546QD: in aluminium, with measuring range up to 110 Kg
For measures with higher fullscale, fiollowing models are available:
546QDT: for measures up to 2000 Kg
560QDT: for measures up to 5000 Kg
All models can be supplied with non-amplified output. However, it is possible to have the sensors with a built-in electronics, that gives an analog (voltage or current) output signal or a digital output (Modbus or CANopen).
Read more