24 May

MRLC multirope sensor for belts

During the last years, in addition to wire and plastic coated ropes, belts are used for construction or modernization of lift plant. They are consodered safer and more versatile. Even with these ropes it can be necessary to install a multirope sensor to detect the weight in the cabin.

In order to answer these market requests, S2Tech has designed MRLC multirope sensor. It has been realized to be used on belts and it can accept a maximum load of 4000 Kg. This sensor has a built-in 699Plus digital device. It allows the configuration and display of realized measurements. Thanks to its relays, 699Plus device allows to set alarms that can be activated after thresolds overcoming. For a simple use, 699Plus device has an automatic calibration, without the need of sample weight.

MRlC sensr is characterized by an easily installation, thanks to screws, supplied with the transducers.

Besides standard version of the product, S2Tech is able to realize customized versions. Our Technical department is at your disposal to define the correct configuration of the sensor.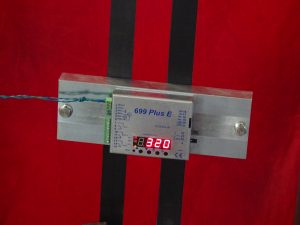 Read more