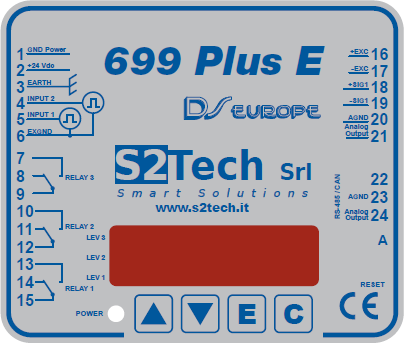 01 Jul

699Plus weight controller update

We inform that the electronic boards of the weight controller /limiters 699Plus are being updated, from this month deliveries.

Power Supply (Screw  Terminals 1 and 2):

+ 24 Vdc (-20/+10%) 50 mA consumption  and inrush current max 1 A

+ 12 Vdc (-20/+10%) 100 mA consumption  and inrush current max 300 mA

AC Power Supply will not be available.

Also the firmware release is being updated, adding to the existing measurement functions -that remains unchanged – additional diagnostic functions to help Installer during initial setup.   New instruction manuals are released with this firmware, with a MANU and AUTO manuals, having a new approach in the description of the installation of the measurement system and a description of the new diagnostic indications.