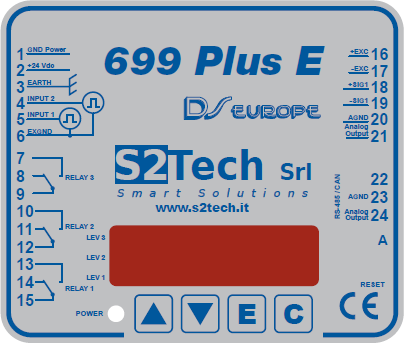 01 Jul

699Plus load controller Instruction Manuals

A new series of updated instruction manuals for our 699Plus weight controllers – to be used on lift and lifting applications – has been released.

These documents have been defined in two versions, to fit different application environments:
MANU manual, when 699Plus controller is installed with sensors to be  calibrated with a known weight
AUTO manual, when 699Plus controller is installed with sensors that have – internally to the  controller a stored statistical calibration profile that allows a simplified system activation, without the need to use a known weight.  In the case that the application is not perfectly represented  by the stored statistical calibration, it is always possible a fine adjustment of the calibration, or to use  the MANU procedure with a known weight.
On the web site – for the registered Users – are made available for download the instruction manuals in German, English, French, Spanish and Russian languages.
S2Tech srl is engaged in a green approach to protect the environment and reduce the use of paper. Each shipped measurement system will be supplied with an English language manual and one in the language of the Customer that kindly ordered the electronic units.    The Technicians have the possibility to display and download the instruction manual in the other available languages accessing to a web page with a link supplied with the measurement system.